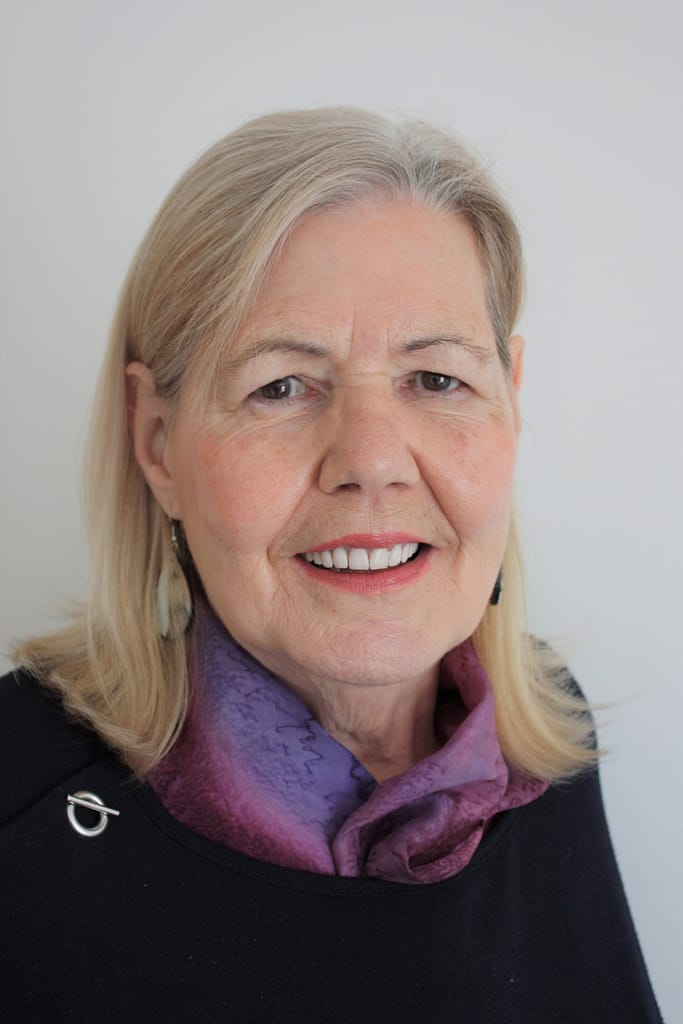 Art by Lyn is a showcase for original paintings and other works of art created with passion and enthusiasm by the Scottish artist Lyn Pettigrew.
You can see an example of one of my recent original paintings below. This acrylic painting on canvas is very close to my heart as I have many happy memories of summer holidays spent in North Berwick.
Over the years I must have taken hundreds of photos of this particular scene featuring the Bass Rock, but the pink sky stood out vividly on this particular evening so I used that as my inspiration to create this unique work.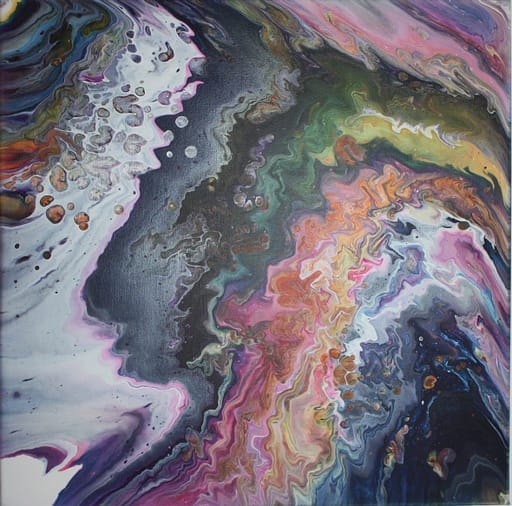 For those of you who have maybe just visited my website for the first time, here is a little bit of background about me:
I am based in Loanhead, just outside Edinburgh, and primarily create original paintings including Acrylic Paintings, Acrylic Pours and Watercolours on stretched canvas or canvas board. I often work with Mixed Media, using a variety of colours and textures to help bring maximum interest into my artwork. I enjoy exploring every corner of my mind and my heart which results in several different ideas being included in each painting. This, in turn, allows each person to see a wide variance of shapes, colours and messages within each piece.
Unlike conventional art works, many of my original abstract acrylic paintings can look good upside down or in portrait instead of landscape. They are not totally restricted to a certain way of displaying, which again gives a sense of freedom to the owner as well as myself while I am painting.
If you are like me and enjoy looking at art on the internet, you will know that more often than not you will be looking at prints and not original paintings, sometimes with a hefty price tag too. All my paintings are originals – you will never see the same picture in anyone else's house. People have said to me that I should be charging far more for my art work, but I believe in selling my art at reasonable and affordable prices.
You can visit my on-line shop page to see some of my recent paintings and leave a comment. I try to add new paintings as often as possible. If you have any questions please don't hesitate to contact me – I would love to hear from you. To get in touch, you can send me an email from the contact page.
I do hope you will feel my art is speaking to your heart and that you will enjoy looking at my pictures – perhaps even enough to purchase one from my on-line shop! I am always adding to my collection, so please re-visit my website regularly.
I hope you will be a regular visitor to my website and on-line shop and that you will enjoy what you see.
Best wishes,
Lyn