Lyn Pettigrew – Creator of Original Abstract Art
Specialising in Acrylic Paintings, Acrylic Pours and Watercolours
"When the spirit does not work with the hand there is no art" – Leonardo da Vinci
Hello, I'm Lyn Pettigrew. Thank you for visiting my website.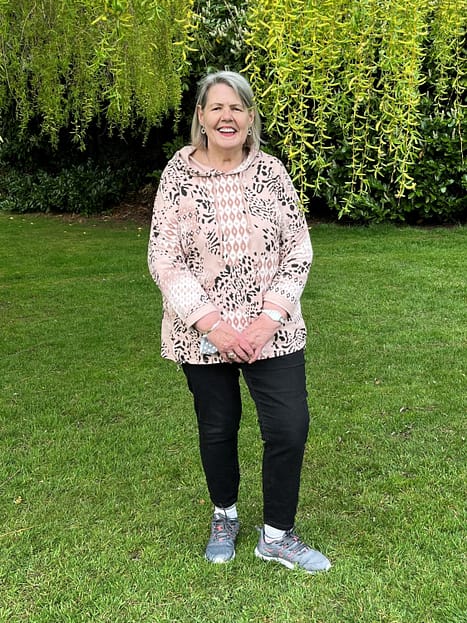 When I look at Abstract Art I like to feel the emotion from the artist, so I do hope this is something you will experience with the art I am offering you here.
From an early age I have been someone who needed and enjoyed visual stimulation. I liked using my hands and being creative in whatever way I could and that has continued on throughout my life in one shape or another. My real love of painting started a long time ago with painting by numbers kits – I couldn't get enough of them – but these kits were expensive at the time in relation to my pocket money. I usually had to wait until someone gave me one as a present, which was very frustrating!
As the years have flown by, my 4 children are all grown up and have given me 7 wonderful grandchildren. I am now in the right place to have the time to devote to my painting which is exciting me enormously.
I create my art from my home in Loanhead near Edinburgh, Scotland. I work mainly in acrylics, multi-media and watercolours – occasionally dabbling in some Acrylic pouring, which can be extremely unpredictable.
I do hope you will enjoy these examples of my acrylic pours, abstract paintings and watercolours and maybe even feel enthusiastic enough to purchase one or two pieces from my online shop!!
Best Wishes,