Coffee and Cake Plus an Original Abstract Art Exhibition !
As From Monday 18th July you will find my latest original abstract art exhibition at Mugs Cafe, 26 Morningside Road, Edinburgh, EH10 4DA where some of my unique paintings will be adorning the freshly decorated walls.
PLEASE NOTE THIS EXHIBITION HAS NOW FINISHED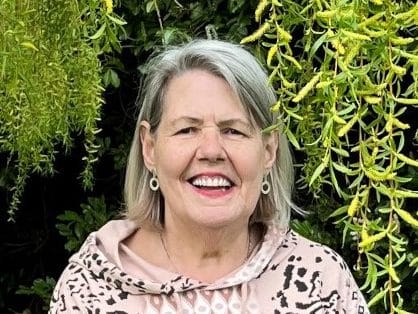 If you are in the Edinburgh area, it would be great if you could drop in to Mugs for coffee (or tea) and cake and also have a look at my paintings while you're there.
As I do not provide prints, all my exhibited paintings are originals and they are all for sale. So, if you see something you like and want to buy, please talk to Henry or Sam, the owners of Mugs Cafe and they will be pleased to help you. Payment can be made by cash or card and you can take the painting away with you.
If you have not visited Mugs before, here is my personal review : A few months ago my niece suggested we meet for lunch in Mugs Café and I am so glad she did because I have been back many times since and have told several friends about it too. I'm sure you will do the same.
Mugs is at 26 Morningside Road, Edinburgh EH10 4DA.
What's on display at my abstract art exhibition:
ACRYLIC
POURS
The first time I ever saw an Acrylic Pour I was fascinated. There are about 10 different types of pours and they are all very unique. You will never find two that are the same.
ACRYLIC
PAINTINGS
I paint very intuitively and in general, my paintings are abstract, with the occasional realist art here and there. I enjoy the feeling of freedom and truly working from my heart.
WATER
COLOURS
In general terms, watercolour art is more delicate and requires a lighter touch.
So far I have done only a few paintings using these paints, but I hope to remedy that and have some on display soon.
Mugs Cafe is a family run business with high standards, which takes pride in welcoming their customers and offering them tasty home-made dishes at affordable prices. Mugs does not only serve coffees/teas and a variety of delicious home-baked cakes and scones, it offers much, much more. Once you have visited Mugs I am certain you will be back very soon.
If you are not in the area or are unable to enjoy a visit to Mugs and my exhibition please remember you can see many of my other original abstract paintings in the online shop on this website at: Art by Lyn – Great Original Abstract Art for Sale
You can also see some of my thoughts on selecting orginal abstract paintings for your home, office or workplace at www.lynsart.co.uk.